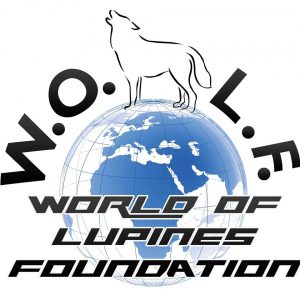 What can a breed club do for you?
Did you know, there are many benefits and bonuses both for you and to your dogs that come with breed club membership. W.O.L.F. membership is not just for breeders – it's a club for owners and Lupine fans too.
When you support a breed club, you are also supporting the breed – from providing resources when animals are in need (including yours, should you ever need the help), to supporting their ethical breeding and development, to interacting with the public and even authorities in positive public relations engagement. You are helping those animals gain recognition and official status in the canine community and assisting to solidify and justify the rights of responsible owners. You are showing support for ethical breeders who respect their dogs, in the fight against puppy farms/mills and backyard breeders.
On an individual level, breed clubs also offer their members a wide array of support services and products. These include:
• Fun gifts and merchandise to show you're one of the team
• Discounts on our regional and online fun shows and competitions etc
• Discounts on a range of products/services arranged through club (eg, embark dna testing discount and bespoke canine products)
• Direct access to experts in a range of health, behaviour, management, welfare and legal fields.
• Sense of community with your peers created through both events and online groups
• Access to a pedigree database to register pups if you do breed, along with a universal system for easily identifying the genetic and health testing requirements for your intended matches.
• Increased opportunity to make contacts for collaborative breeding and show breeding animals
• Increased opportunity and assistance to advertise your pups to a quality market if you do breed, including use of our W.O.L.F. quality assured breeder logo
• Support network also open for your new puppy owners if you're a breeder
• Opportunities to take part in evaluation programmes such as our 'Longlife' health survey – with the goal of increasing Lupine Dog longevity, and our 'Canine Companion Certificate' aimed at taking a fun approach to basic training and responsible ownership.
• Access to expert support services and online resources on general care, health, management and training/behaviour
• Opportunities for members to take a more active role in running of the club
Can anyone join? Yes! Whether you breed or not, if you agree with our 'code of ethics' on how Lupines should be bred, raised, treated and cared for then you can support the breed you love by joining together and becoming a W.O.L.F. member.