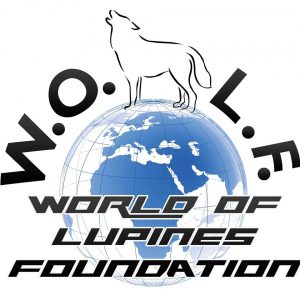 Thank you…
…for your interest in registering as an ethically assured Lupine Dog breeder or stud keeper and showing your commitment to our code of ethics.
This voluntary database is for all breeders and stud owners of wolf-alike and wolfdogs, who are committed to the Lupine Dog breed development.
The goal of the Lupine Dog breeding programme is to re-create the health and vitality of the naturally evolved canine, removing all symptoms of physical extremism, but with a more developed social canine nature. They should possess a natural, wolf-like appearance, poise and ease of movement – however unlike a wolf they are behaviourally adapted to a modern domestic environment.
The aim is to improve the overall quality and longevity of Lupine Dogs and ensure they are ethically home reared in a conscientious environment.
Breeders who join will be listed on our website and free to advertise on our social media pages, as well as gaining the right to use our W.O.L.F. logo and the trademarked name 'Lupine Dog' as an indicator of their high standards.
There's no formal home assessment – but you do have to sign and agree with our Code of Ethics, follow our health and temperament screening guidance for parent dogs and agree to allow your puppy owners to contact us with 'feedback' on you and their puppy through our W.O.L.F. New Owner Welcome and Questionnaire.
Successful applicants will receive a certificate of their membership with W.O.L.F, an Affix registered name and number along with all relevant information regarding the development of the Lupine Dog.
Membership is annual and runs January to January. Midyear applications are accepted.
Below you find a link to download our Foundation Dog Application, our Temperament and Behaviour Evaluation and finally to our New Owner Welcome form that we ask you to give to your Lupine Dog puppy owners.
Our best wishes,
The W.O.L.F. Team