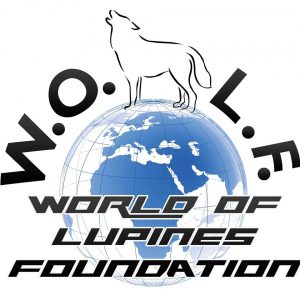 Congratulations on your new family member, purchased from a W.O.L.F. Registered Breeder who has signed the World of Lupines Foundation – Code of Ethics, showing their commitment to quality, ethical breeding. We are dedicated to promoting and supporting the responsible ownership and breeding of this very special type of canine companion.
W.O.L.F. offers friendly advice and support services for owners, as well as providing Facebook groups to share your pet pictures and experiences, and an annual fun charity show – a great place to make new like-minded friends, both human – and canine!
For more information, and to check out our services:
www.world-of-lupines-foundation.com
Want to show your support for or make a comment about your breeder?
W.O.L.F. check that all the relevant health and behaviour tests have been completed on all our registered dogs. But W.O.L.F. does not always 'vet' breeders signed up to our Code of Ethics in person. We rely on owner feedback for information on breeder ethics, so please don't hesitate to contact us via the website or our Facebook group if there are any comments you would like to make about your breeder.
We'd also like to encourage you to fill in our 'New Owner Questionnaire' – your feedback is essential to help us support respectful, ethical breeding for these wonderful dogs. We've attached a copy here with this letter, or you can also find the form available for submission on our website. There is also a health questionnaire available in the Health section and we'd value your feedback on your dog's health as he/she matures and (hopefully) lives a long and happy life with you.
We rely on your support to ensure the ethical breeding of these wonderful companions.
Many thanks and all the best with your new family addition,
The W.O.L.F. team